1:Chandrodaya Higher Secondary School ( Primary Section )
Benighat-8, Bishaltaar , Dhading
Headmaster – Shiva Prasad Bishural   (mobile No: 9841600051)
We have visited school on13th June. All the 3 room's walls are cracked. The picture shows it.
District Education Office, Dhading 's Engineers have declared the school as UNSAFE to have student 's classes inside the cracked building . They have got TLC cottage (Temporary Learning Center) build by bamboo & plastic covered. They want us to repair the old building that was bult by HNA . The headmaster has viewed that the existing building could be destroyed & reuse the blocks of wall , with extra iron frame that is more strong
Problem : 3 Roomed block has been declared as unsafe to run classes . School wants help from HNA to repair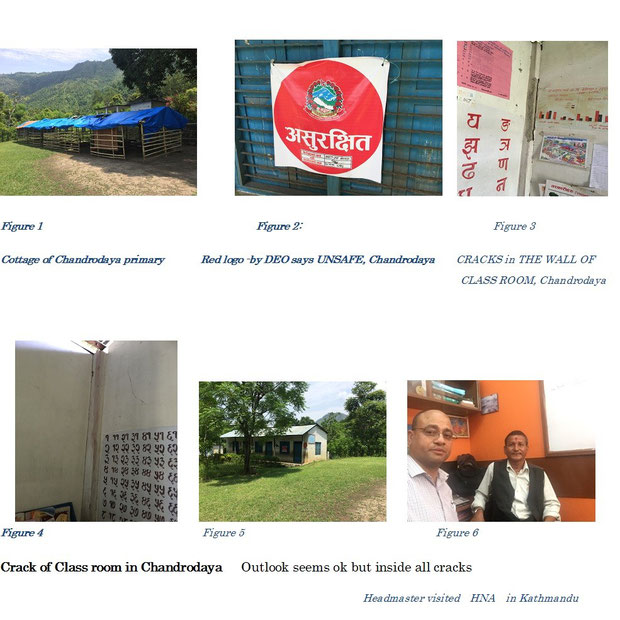 3:Shree Nanda Jyoti Primary School
Baluwapati  Deupur , Raniban , Kamikhoriya , Kavre
June 22, 2015  --Visited the school by HNA , Nepal
Headmaster – Mr Dilli Prasad Dhakal   ( Mobile no   9841900308 )
We observed the school following problems were foundThere are 2 blocks of the school building , 3 room  Block   & 4 Room Block The 3 room block is declared as unsafe to run the classes . Now they are using 4 room block for the whole school , 5 classes & 1 Office room.Both the building was supported by HNA
Problem : Cracks in the wall , it can be repaired & same building could be utilized .
Headmaster asked me help for below things
1:They want us to buy 1 Steel rack  to deposit  important documents of school for safety
2:If possible, they want us to help them at least for 1 year a teacher support 
3:Management of Toilet , the toilet is destroyed by earthquake
4:Roof changing ( Steel sheet – corrugated sheet) is necessary as the roof has multiple holes , water leaks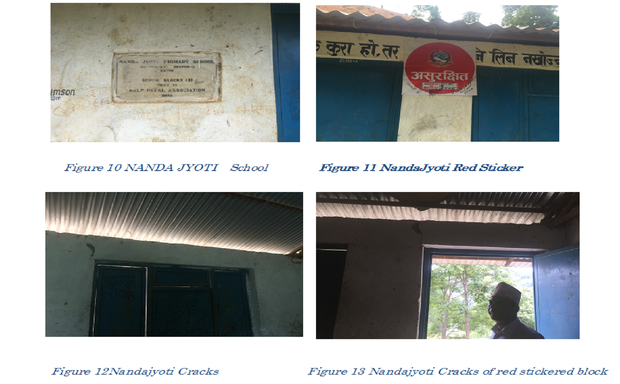 4:Bagh Bhairab Primary School , Ranikot Rayale ,Kavre
Headmaster – Ms Sumitra Bajgain
2 Rooms of the new block that we built have been cracked it could be repaired
Problems : Pld building is fully damaged can not be rebuilt , it has to be demolished & built new one .
Proposal from the School :
Government has given them Rs600000 ($6000), they require  Rs700000  ( $7000)
To build a  special building in DEO standard , they want to make HNA a partner , is it possible? , please send us your view as soon as possible .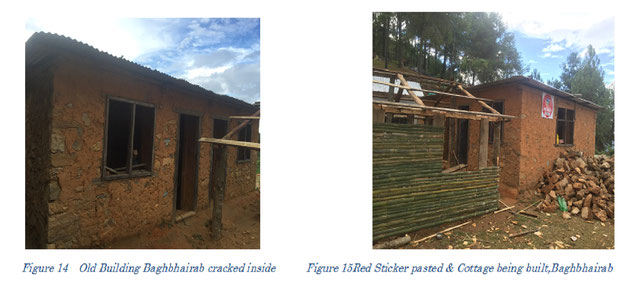 5:KALIKA DEVI PRIMARY , Nalang 5 . Dhading
Headmaster – Ms Rama Rupakheti    - 9841576111
2 Rooms are cracked , it needs some repairing works .
Main problem , they wish to have assistance for the retention wall upon landslide area .


6:BASAHA MANDALI PRIMARY SCHOOL , Dhola 7 , Dhading
Headmaster – Hari Bahadur Gurung -9741218853
Problem – repair works must.  Existing rooms can be used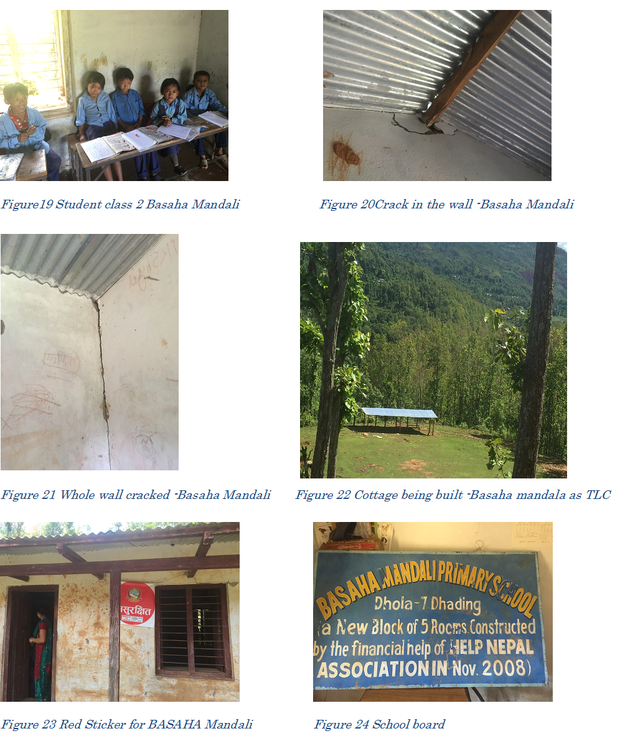 7:Baljyoti Primary School Pursu Tinghari , Dhola , Dhading
2 Blocks both are red stickered . They need to be repaired well . Before repairment they can not sit in the the class rooms .
Headmaster – Santosh Aryal ( 9741244106)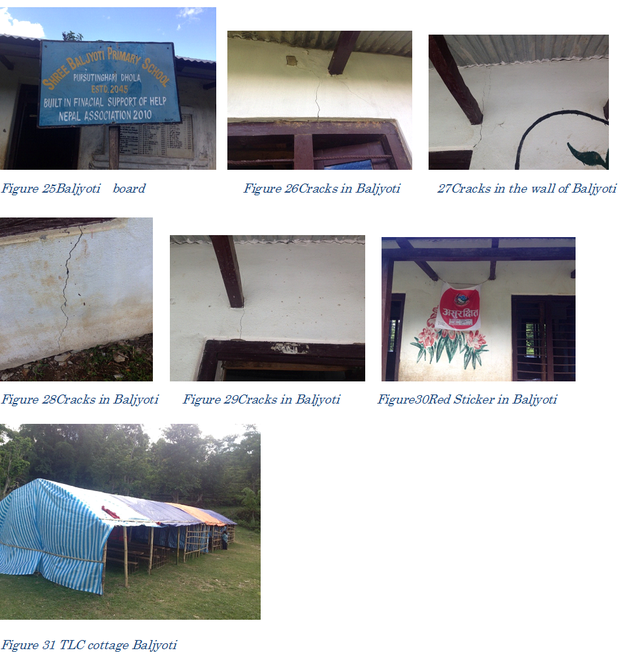 8:Sirjana Primary School , Bankasidanda  , Birgha , Syangja
Headmaster – Tek Raj Bhattarai
3 roomed block has been destroyed/. They like to get repair budget

8:Fulchoki lower Secondary School -  Late  Mr Keita Inoue 's project
4 roomed building was assisted  by Inouesan  in HNA  coordinations in 2011. This building has been levelled as UNSAFE due to multiple cracks by EQ. 
Problem: They are in short of new room. They want a new building of 2 rooms for office room & store room . The detailed of the building will be given by the school management soon